All Change Please! It's Birthdaywishesandmore.com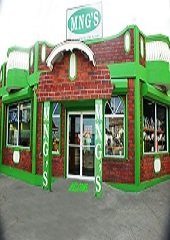 In this beautiful Caribbean Island of Saint Lucia, down at the most Southern tip, the question that seems to be most common on shoppers' lips. "Where are we now going to get our beautiful Birthday Greeting Cards?"
Well the answer to that question in the very recent past would have been "at MNG's of course!" Anyone wanting to send special birthday wishes or wanting to give that unique gift had to shop at MNG's.
MNG's was without a doubt the place to shop for seasonal, events and every-day greeting cards, and a lot more in the line of gift items. The store was known for its uniqueness in every sense of the word and it lived up to its motto of: "The Store Where Quality Matters".
To all of MNG's customers and all those who are not aware please do not be distraught! You now have GG's that is located downstairs in the Chanell's Building on the Vieux-Fort Castries highway.
GG's took over the goods and services from MNG's as MNG's seeks to broaden its horizons to further afield and transferring its expertise in the business over to Birthdaywishesandmore.
Birthdaywishesandmore.com is continuing to supply GG's with those unique greeting cards as well as all that you were able to purchase from MNG's. So rest assured, your good quality products and service will be maintained and there should be no interruption in your sending out special birthday wishes and more. Happy Shopping!!